Tracking in food production
The IoT arrived abruptly in agriculture, had already arrived at some time in the cattle ranch with the tracking of each head of cattle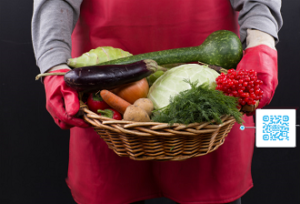 individually, now the "suply chain", technical name for the monitoring of the production chain arrived on time, in the field and agroindustry.
Anvisa (Brazilian National Sanitary Surveillance Agency) and the Ministry of Agriculture begin to oblige the producer to have a more strict control over the use of pesticides, which implies monitoring and tracking throughout the production line starting at the field, but the problems are enormous for the application of the Law.
The automated tracking and tracing system, if properly implemented and well implemented, will provide all key elements and production details throughout the supply chain, enabling manufacturers to better respond to customer demands and food control in a competitive market internationally, those producers who do not fit can lose valuable contracts.
Fresh vegetable products, or their wrappings, cartons, bags and other packaging must now be duly identified in order to allow access by the competent authorities to the records containing the required information.
The identification can be done by means of labels printed with alphanumeric characters, bar code, QR Code, or any other system that allows to identify fresh vegetable products in a unique and unequivocal way.
The traceability of the INC will be monitored by the health surveillance services and the Ministry of Agriculture.