Fear between philosophy and reality
It is necessary to differentiate between fear, anguish and anxiety, those who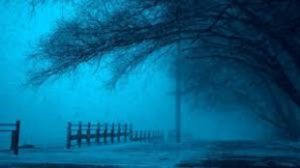 blamed the "virtual" world (the virtual comes from virtus which is the root of the virtuous) must realize in the pandemic that they were not correct.
Anguish, another typical feeling in this pandemic, is a feeling linked to not belonging or not understanding the reality we are experiencing, it can be said that it is almost the opposite of fear, since it generates impropriety, that is, we do not face the problem or we postpone it or leave it by positivity, that is, we speed up life, like running from "danger", being optimistic.
We left anxiety for the end, it is the end of a cycle, we made a post a long time ago to explain that it was not correct to attribute technology to it, there is a book called Information Anxiety (Wurman, 1989) that deals with the topic, however, in psychology it is the end of this cycle: fear, anguish (links to a system of beliefs and systems) that reaches anxiety and can lead to panic and Burnout syndrome, which feeds the cycle with fear. http://marcosmucheroni.pro.br/blog/?p=6199#.XrF_E25FzIU
The first question, therefore, is to treat the fear that is impropriety with ownership, that is, to understand what causes it, to make it conscious and with this the next stage of anguish can be blocked, because we will not escape from reality, the idea of ​​hiding or ignoring facts is what fuels this cycle.
We don't need to be specialists or in the case of medical pandemics, to understand that some measures are necessary, that without them we get into anguish and this can lead to panic stress, aware that we even face the problem of hospitalization and the social difficulties caused by isolation .
This also explains why people who do only primary reasoning fall into finding fictitious enemies (inappropriate that leads them to the anguish of being unanswered) and in the last stage when the fatalities arrive they lead to panic or the Burnout syndrome, so it makes sense that some cheerleaders who go out on the streets asking for an end to "isolation", is panic.
As it is the beliefs and systems that take the last step, I treat the religious problem, which has nothing to do with spiritualities that seek balance, and even in suggestions from psychologists you will find do self-analysis and have self-control, good spirituality helps, religious fanaticism harms and accelerates the process.