A citizen planetary and prudence
The pandemic crisis showed that our most serious problems are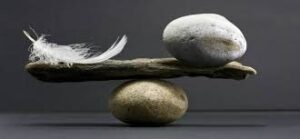 global, affecting the entire planet, the second wave that is already in Europe will soon arrive in the different continents, if it has not arrived in small doses already, they lead us to think globally what it seems difficult with political polarization.
What is needed is to abandon old proposals, and make possible the coexistence of private freedom with the strong social urgencies, the proposal of the banker of the poor Mohanmmad Yunus goes in this direction, eliminating poverty, carbon emissions and guaranteeing jobs for all, has become the most urgent pandemic.
It is not the only proposal, of course, another such as solidarity, creative economy, groups of cooperatives of small farmers, can compose a productive ecosystem capable of adapting to local interests and vocations of production and human life, it is above all necessary to leave the excess consumption and social stress.
The cultural aspects in which the religions and beliefs (in the broadest sense of the word) of peoples and nations are included are not minor or negligible. I distinguish because many nations already have people of different cultural origins within them, what is called here original culture, which also includes indigenous peoples.
There is no clear agreement on how this can happen, a wide pan-national dialogue (which we have just said about "peoples") is essential to organize a new social ecosystem where the foundation of social security combined with personal freedom are as premises for chart this future.
For the time being, as a family that has disorganized the accounts of the house, and reaps many troubles from this disorganization, there are still dictatorships of different ideologies on the planet, wars such as attempts at cultural submission, new types of colonialism, although a strong current of decolonization has emerged ( the term is this), what happens on the planet can be a rupture in serious situations and the "common home" itself can react, what we already call an aortic mutation.
A biblical passage talks about wisdom and those who seek it, it is a stage above simple intelligence, it is necessary to be open to the new and also leave what it "enters", says the book of Wisdom (Sb 6,13-15 ): "It even anticipates itself, making itself known to those who desire it. Those who wake up early will not get tired, as they will find her sitting at their door. Meditating on it is the perfection of prudence; and whoever stays awake because of it, will soon live carefree".
So wisdom is combined with the gift of "prudence", and meditating on it is "the perfection of prudence", ignorance creates only fanaticism and cruelty.