Reason, Belief and War 2
The relationship of science and belief in Bourdieu's lesson: "The paradoxical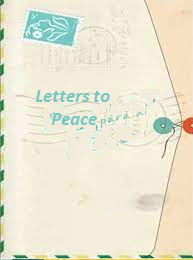 enterprise that consists in using a position of authority to speak with authority, to teach a lesson, but a lesson of freedom … would be simply inconsequential, or even self-destructive , if the very ambition to make a science of belief did not presuppose belief in science" (Bourdieu, 1994, p. 62), can be better expressed by the principle of transdisciplinarity.
Establishes the Arrábida Transdisciplinarity Charter in one of its principles: "Considering that the contemporary rupture between an increasingly cumulative knowledge and an increasingly impoverished inner being leads to the rise of a new obscurantism, whose consequences, at the individual and social level, are incalculable". (Freitas, Morin and Barsarab, 1994)
The idea of ​​science based on calculus (including economics) or the physics that makes it possible to advance in the mystery of the infinite universe, with wormholes, black holes and dark matter, cannot do without the mystery that is beyond what man has already conquered.
On the political side, the belief in the modern state that would replace God and could establish perpetual peace (Kant's philosophical project) as well as science as the summit of "reason" has already shown its limits, as has the fundamentalist faith, which already was with the Pharisees in the time of life, land of Jesus, has limits of ignoring science, even wanting a science of belief, the paradox presented by Bourdieu.
Neither Kant's perpetual peace nor advanced scientific studies made it possible to avoid war and the world is once again on the verge of a new humanitarian catastrophe, and it is also worth noting that religious fundamentalism cannot abolish it like the "Decalogue of Assisi for Peace" signed in Assisi on March 4, 2002, although they still defend it today.
The Pharisees wanted Jesus to be involved in the war against Rome, which will take place in the 70s of the Christian d.C., with the destruction of Jerusalem and its Holy Temple as predicted in the prophecies, not because Jesus wanted it, but because of the war that men wished.
After the Jewish Passover, and the Passion and Resurrection of Jesus which was our Passover, Jesus appears to the disciples and the apostle who did not believe Thomas was with them, the first greeting of Jesus is: "Peace be with you" (Mt 20, 21), breathes the Holy Spirit on them and told Thomas that he wanted material proofs of his resurrection: "Put your finger here and look at my hands. Reach out your hand and place it in my side. And do not disbelieve, but be faithful" (Mt 20,27) and happy will say those who believe without having seen.
Kant, I. (2008) Perpetual Peace: A Philosophical Project. trans. Arthur Mourao. Ed. University of Beira Interior. Portugal: Covilhã.
Freitas, L., Nicolescu, B. and Morin, E. (1994)Letter of Transdisciplinarity. Convent of Arrábida.