Conflict rages and hope for peace
The combat front extends across the entire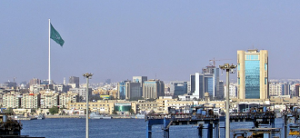 eastern region of Ukraine, which claims advances, while Russia is again bombing the ports of grain stocks in Ukraine, which threatens the food security of several countries.
Putin promises to deliver grain "for free" to several African countries, but South Africa warns it is not enough, and Niger has had a Russian-backed coup d'état, and President Hohamed Bazoum is jailed, while General Abdourahamane Tchiani has taken over. the country, the European EU cut all support given to the country, with France having interests in the country's business.
The Wagner group of mercenaries from Russia operated in the region, having influenced the positions of Mali and currently influence Burkina Faso, the group is currently in Belarus and raises fears of Poland that it could cause a conflict in the region, expanding the war zone and reaching NATO's "weak points".
Mali and Burkina Faso are among the poorest countries in the world and dependent on foreign aid, both for food security and military, they are predominantly agricultural countries.
Hope comes from Saudi Arabia, which will host a meeting in the city of Jeddah to address the situation of the war in Ukraine, in addition to Brazil and India, which are members of the Brics, the United Kingdom, Poland and South Africa are among countries that confirmed their attendance, Egypt, Indonesia, Mexico, Chile and Zambia are among the guests, US Security Secretary Jake Sullivan is expected to attend the meeting and Putin will not attend.
The meeting is important because there were accusations to the OPEC+ group, on October 22, that oil producing countries are supporting Russia, however the bloc, along with other countries invited to the meeting, maintains a firm position of expanding peace talks.
The meeting to attempt a peace agreement in Ukraine will take place on the 6th and 7th of August, while the Brics will have a meeting on the 22nd to the 24th of August and China proposes the inclusion of Saudi Arabia and Indonesia in the group, while Brazil and India resist the idea, Putin should not participate.
Jeddah (or Giddah) (photo) is located on the edge of the Red Sea, is a UNESCO World Heritage Site, has 23 sister cities, including Rio de Janeiro in Brazil, Odessa in Ukraine, Kazan and Saint Petersburg in Russia, and its main twinning (another sister city concept) is with Miami of the US.