Posts Tagged 'covid 19'
The state of Emergency in Public Health of National Importance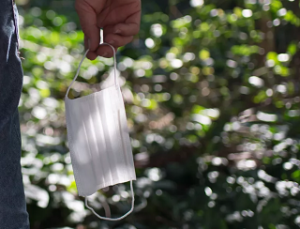 (ESPIN) in Brazil was decreed by the then Minister of Health Henrique Mandetta, in February 2020, this weekend Minister Marcelo Queiroga declared the end of the Public Emergency, ESPIN started a cycle that allowed special funds for the purchase of supplies and vaccines to combat the pandemic.
The first official case was registered on February 26, 2020, making it more than 2 years ago, from then on it was a set of uncertain steps, opening and closing of establishments, bans on public gatherings, including cultural and religious events.
There is no declaration of a pandemic, nor an express release of safety protocols, as always the criteria are vague, such as the use of masks for example, which would be recommended.
The average number of deaths in the country is now around 100, having registered a very low number at the weekend, around 30 (the bodies that publish the numbers varied), but it must be remembered that the functioning of the secretariats of health on weekends is deficient.
It is difficult to predict the future of the disease with scientific data, experts warn, in general they draw two scenarios, one more optimistic that predicts the extinction of the virus and its variants, and another that predicts living with Covid-19 for a long time, which is considered more realistic, albeit at lower levels, and only in this case could it be considered endemic.
What is expected is serious monitoring and effective control of the circulation of the virus in the country.
Last Thursday (11/04) Hans Kluge, WHO director for Europe,
said 53 countries in the region are facing "a real threat of the resurgence of COVID-19" and encouraged governments in the region to take urgent action, in China the government even advised the population to stock up on food, the new wave is due to the delta variant.
In Germany, 66.5% of the population is fully vaccinated, but according to the RKI (Robert Rock Institute, responsible for the control of infectious diseases), there are more than 3 million people over 60 years old who have not been vaccinated and The risk is high, and last Friday it registered just 37,000 infections, a record number, while Russia registered 40,735 new cases and 1192 deaths related to the virus last Friday, according to the government's own data.
France, Holland, Italy and England record high infections, Portugal has a high despite having the highest vaccination rate in the world (almost 90%) and only Spain did not have high infections.
In China, the outbreak, which is still small in number, affected several regions of the country, and the government even advised the population to stock up on food.
Brazil has 58.2% of the population fully vaccinated, while 76.3% have already taken at least one dose, the safety margin is still small for a general release that has already taken place, there is no more temperature control and agglomerations. worryingly, the country is still in the range of 300 daily deaths, and over 11,000 infections.
Vaccination continues, the country received this Sunday 1.1 million doses of vaccine against Covid 19 at Viracopos airport, despite some currents criticizing the quality of the vaccine, there are no scientific criteria for this criticism.
The ministry said the number by the weekend was 122.3 million people immunized, and the target population is 177 million people.
The additional dose for elderly groups, the so-called "third dose" reached 8.9 million additional doses, according to the Ministry of Health.
Looking at the European scenario, it is good not to relax and we must continue the full vaccination schedule, only one dose does not guarantee immunity, even in the case of Janssen, a booster dose is being applied.
A vacinação ainda vai em ritmo um pouco aquém do desejável, é fato que também
países mais ricos só agora estão atingindo a vacinação na faixa dos 50 anos, sempre reafirmamos exceto a Inglaterra, China e países que conseguiram manter o isolamento em condições ideais, Portugal é um caso raro na Europa, e a famoso lockdown da Nova Zelândia.
Vale a pena dizer que a Nova Zelândia é uma ilha e que tem um alto senso de coletividade, quer dizer medidas adotadas são respeitadas pela população, algo parecido a China mas lá é devido além do espirito oriental a um governo centralizado e repressor.
No entanto a Asia começa a enfrentar uma forte terceira onda da covid, com destaque para a Índia, ocorreram pelo menos 40.103.000 infecções e 526.000 mortes registradas na Ásia e Oriente médio até agora, na Índia há falta de leitos e as condições sanitárias não ajudam muito.
A preocupação dos especialistas é com aquilo que o médico Miguel Nicolelis chama de política da Sanfona, o abre e fecha reagindo a picos ou atenuantes, agimos na resposta ao vírus e não na sua prevenção, claro a vacinação segue em frente mais em ritmo insuficiente se consideramos que o inverno está chegando sendo o período naturalmente de agravamento de problemas respiratórios e circulatórios.
O Dia das Mães também é preocupante porque é um período de aquecimento das lojas e neste momento há uma flexibilização, inclusive de horários, o comercio pode funcionar até as 20h.
Outra polêmica atual é sobre os testes após tomar as vacinas, a maioria dos especialistas diz que não é necessário, quer der que está com defesas pode pensar que pode relaxar nas medidas e quem não der pode pensar que a vacinação não funciona.
Estes testes precisam ser feitos por especialistas e em condições adequadas de pesquisa para saber a eficácia da vacina e pode ser feito a partir de amostragem com qualidade e rigor científico.
Os números da vacinação são quase 30 milhões tomaram pelo menos a primeira dose e 13,5 milhões estão totalmente vacinas, em porcentagem dá 13,9% da população na primeira dose e 6,5% totalmente vacinadas, neste ritmo pode-se pensar que em julho quando o inverno estará rigoroso devemos estar chegando próximo a metade da população e assim esta transição até lá pode ser complicada sem pensar em sérias medidas de isolamento.
O consórcio Covax Facility recebeu uma carga de 2 milhões de doses no dia de ontem e completa uma remessa de 4 milhões de doses que será distribuída pelo PNI (Programa Nacional de Imunizações), o primeiro milhão da Pfizer também chegou, sua distribuição ainda está sendo discutida.
Já a Fiocruz disponibilizou mais 6,5 milhões de doses da AstraZeneca e o Butantã antecipou 600 mil doses do Coronavac com previsão de chegar a 5,4 milhões de doses, no total quase 16 milhões de doses com a remessa do Consórcio.
A Fiocruz foi autorizada a produção do Insumo Farmacêutico Biológico (IFA) da vacina da biofarmacêutica AstraZeneca contra a Covid-19, inicialmente em lotes de testes, boa notícia.