Posts Tagged 'Deus'
This is the title of the last chapter of Chul Han's book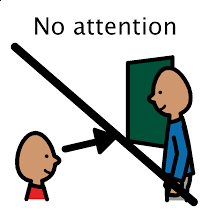 "Vita contemplativa", in which he analyzes the religious crisis and its consequences for culture, being and current society.
It begins by stating: "the current crisis of religion cannot be reduced simply to the fact that we have lost faith in God or become suspicious of certain dogmas" (page 153), it resides in the fact that we have lost the capacity to contemplate, a growing coercion Both communication and production make "contemplative time" difficult, there is no way to "stop".
He quotes Malebrance who said that attention is like a "natural prayer of the soul", our hyperactivity can be blamed on religion, "the crisis of religion is a crisis of attention" (page 154), and the worst thing is that the author does not points out, fanaticism dominates "attention".
The author says "listening is the verb for religion" (page 155), but it is also for meditation, study, contemplation and reflection, whatever the threshold principle of a thought, it requires a stop, an inactivity.
In the current thought of romanticism, "freedom is decoupled from the self", action gives way to listening: "only the tendency to intuition, when directed towards infinity, puts unlimited freedom in mind" (page 159) says the author now quoting Schleiermacher.
Still quoting Schleiermacher, he writes that tears interrupt the "spell that the subject places on nature" (page 160), dissolved in tears, the subject surrenders to the Earth.
Now quoting Agamben in "The Coming Community" he states about the coming kingdom of the Messiah that Walter Benjamin would have told Ernest Block and is quoting in Han:
"a rabbi, a true Kabbalist, once said: to establish the kingdom of peace, it is not necessary to destroy everything and start a completely new world; it would be enough to move that cup or that bush or that stone a little bit, and all things in the same way. But this little bit is so difficult to achieve and its measure so difficult to find that, as far as the world is concerned, men cannot achieve it and the messiah must arrive" (Aganbem apud Han, 2023, pg. 171).
It is this arrival, called parousia (a new coming for Christians) that is also celebrated at Christmas.
HAN, B.C. (2023). Vita Contemplativa: In Praise of Inactivity, transl. Daniel Steuer, USA, ed. Polity.