Google buys Waze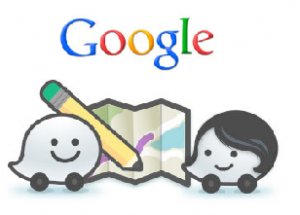 Even with extraordinary Maps and Earth applications increasingly integrated and accurate, Google materialized on Tuesday (11 06) the purchase of Waze, maybe the reason is the collaborative feature (the user can feed given traffic situations, for example) and the huge social characteristic of the Israeli app (Waze owners).
With the app you can redirect your path, from routes users to suggest taking frequent destinations, and find the cheapest gas station along the way, knowing blockages or accidents.
You can report information even via voice command hands-free, that are activated waving a hand in front of the screen of the smartphone (or start proximity sensor smarphone).
Users gain points when contributing with information about road and accumulate points by changing its classification in Waze.
Since the points are designated users starting with "Waze Baby" and going to "Waze Royalty", a user with many points.
The Waze has 28 million users and according to the website Blomberg purchase was $ 1.1 million.
Deixe um comentário
Você deve estar Logado para postar um comentário.