Asceticism as human and spiritual elevation
It is not specific to a religion and is also defined in philosophy, from the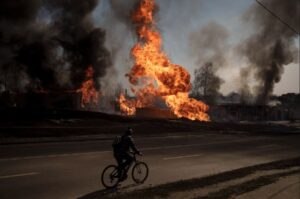 Greek áskesis, "spiritual exercise", derived from ἀσκέω, "to exercise", consisting of a practice or more practices that promote spiritual development, the simple idea of ​​renouncing pleasure or the primary needs, must be seen within certain contexts or periods, therefore it is not normal in general and also its opposite does not mean just sinning, but deteriorating, weakening when failing to do certain exercises.
Peter Sloterdijk, an agnostic, speaks of this despiritualized asceticism, in the sense that we are a society of exercises, but that they do not provide either a human or spiritual elevation, a clear example of this is the number of academies that grow in the country and in many places of the world. world, another example is the demonstrations of virility as a human elevation, of course it is important to take care of health, but sometimes excessive exercise and medication do the opposite.
From the human point of view, what we experience is a decadence that goes from the moral to the religious, subjects so clear until recently, today they are seen as having almost absurd controversies to the point of the immoral being considered "normal" and "human" and the religious being identified with atrocities.
The series of humanitarian crises could not fail to affect the economy, these are not simple market crises, they are at the epicenter of wars and economic fallacies, it is not necessary to be an economist to see that simplistic formulas do not work at either extreme: the wild capitalism and socialism without freedom and without human quality.
It seems difficult to recognize what a true spirituality would be then, even with the principle of asceticism, which means human elevation in social relations and in the inherent dignity of every human being, in respect for nature and in the preservation of its benefits, in short, in the love of life .
Even for the concept of peace we go back in history, the pax Roman seems to be the principle for many wars, whatever the one that subdued "enemy" territories to declare peace, not even the eternal peace of contemporary idealism is claimed, although it also have limitations.
It is a harbinger of great tragedies, including war, what is hoped is that somehow forces that still have a human and spiritual background can interpose this contemporary reality and revert the dangerous situation that we all face and few work for its reversal (photo about Pulitzer Prize in 2023).