Arquivo para March 14th, 2023
We have already posted about blindness, in some essays (such as the one by José Saramago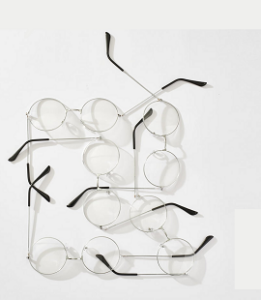 that became a film by the Brazilian Fernando Meirelles in 2008) and we also made a connection with The plague by Albert Camus, making a relationship with war, 3 things related and analyzed were from our time (the Pandemic, the blindness of the denialist vision and the War), we also posted last week about the clearing.
Now we do the opposite, let's analyze lucidity and what it means in the history of humanity, starting again with Saramago, let's look at his Essay on Lucidity, because he makes an interesting game for our development here, an allegory between light and dark.
This relationship is important because Saramago recovers elements from the first essay on blindness (the color white as a symbol, for example, the characters and the tree epidemic), it can be said that it is an extension of the first narrative.
Lucidity speaks of an election where two parties only had about 8% of the votes, with a significant blank vote, contrary to many arguments about this possible depoliticization, Saramago makes a curious counterpoint, he did not experience the current polarization:
"…it is because those blank votes, which came to deal a brutal blow against the democratic abnormality in which our personal and collective life was taking place, did not fall from the clouds or rise from the bowels of the earth, they were in the pocket of eighty-three out of every hundred electors of this city, who, by their own, but not patriotic hand, cast them at the ballot box."
It was decided to carry out a survey, but the 83% did not manifest themselves until a person decided to send a letter to the leaders, and it was this letter that gave a new direction to the investigation and, no matter how much resistance there was, the government would not give in so easily, it could yourself realize where the problem is.
This upside-down reading of our political scenario, which is not very different from the US and Italy, just to give two examples, is very interesting to understand the political lucidity that seems to go against the grain in contemporary politics.
SARAMAGO, J. "Ensaio sobre a lucidez" (Essay on lucidity), Brazil,SP: Ed.: Companhia das Letras, 2004.