Arquivo para January 24th, 2022
The covid is advancing and although the predominance is of the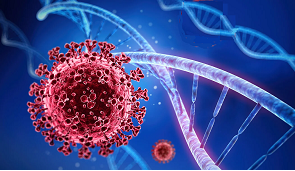 ômicron variable, there is already a new IHU variant detected in France, the little testing and the number of asymptomatic cases indicate that the numbers can be much higher and therefore alarming, if in fact many cases are mild, the expansion is serious because it can lead to many people with the necessary comorbidities to make the cases complicated.
Everyone has a relative, friend or acquaintance with Covid now, in addition to public figures: players and coaches, journalists, television presenters, artists, etc. the number of cases is probably much higher than the public statistics that are released.
Vaccination of children has started, but it is important to say that the largest number of inpatients continues to be adults, not precise data, but just ask a friend or relative who works in a health unit to confirm, so a protocol policy is also needed for adults, many scientists and authorities, the WHO itself, insist that the pandemic is not over.
Because it could become an endemic disease, it is true, we can go there in a few months, say some of the scientific community, such as the BBC, expressing the opinion of Professor David Heumann, of the epidemiology of infectious diseases at the London School of Hygiene and Tropical Medicine: "It will continue for a long time to become endemic," he said, referring to the fact that all viruses become endemic and are treated seasonally like the flu and other coronaviruses.
But the newspaper itself emphasizes that Covid-19 evolved quite unpredictably and, according to experts, the Delta variant could have been much worse, the fact is that in that case there was a health policy and a confrontation with the pandemic, now so much Both the public and the authorities seem to think that the omicron variant is good, there are even those who think it is absurd that such "herd immunity" would be good, that is, the vast majority of people having passed through the virus.
WHO Director-General Tedros A. Ghebreyesus declared last week: "Make no mistake, the omicron causes hospitalizations and deaths, and even the least serious cases overwhelm healthcare facilities."
We remember that this was the original negationist thesis, and to reaffirm it now, even recognizing that the prevailing variant today is less serious, would be a very big mistake.